As soon as Jakey's mom returns, the pup leads her to the bread — a guilty look on her face. Frank has gotten used to Jakey's quirks and knows now that the bread will never be missing for too long. "I've always been like, 'Oh, that's Jake being Jake,'" Frank said.
If her family runs out of bread, Jakey doesn't let that stop her from doing her job: "If I'm out of bread, she moves on to baked goods," Frank said. "Once she took a Tupperware of cookies off the counter and hid all 17 individually without breaking any. She led me to all of them."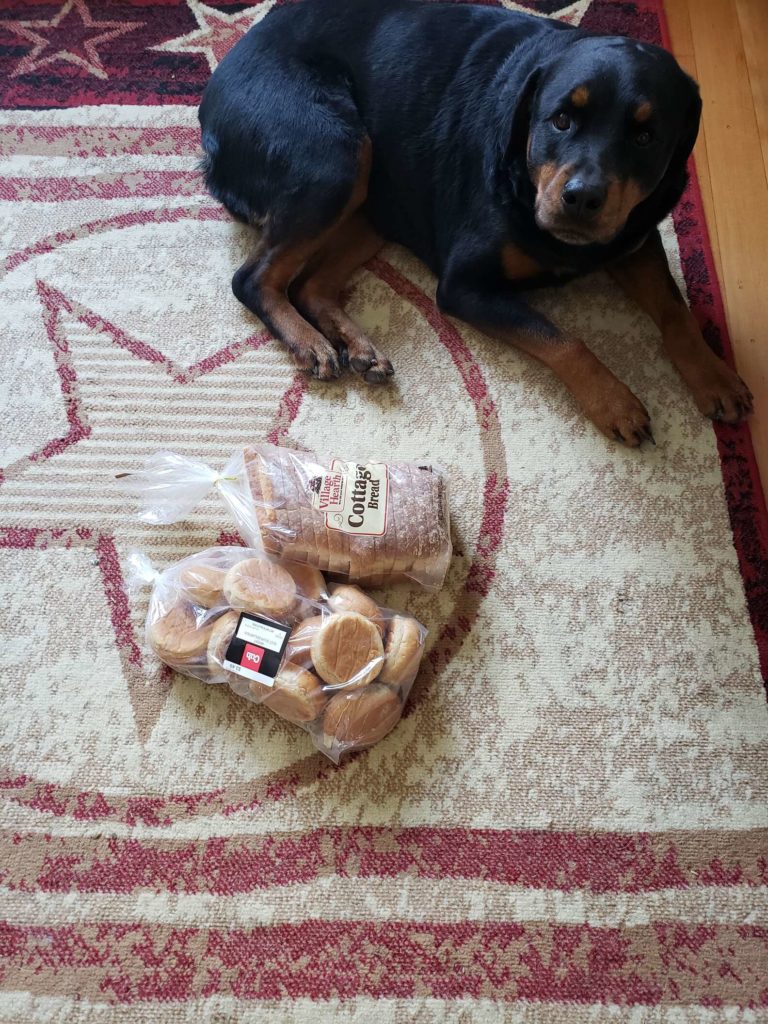 And if the family is out of any type of starch, Jakey moves on to guarding the butter.
The one thing Frank can be sure of: Their food is safe as long as Jakey is around.