When Meagan Hanley, the founder of A Place for Ace rescue in Massachusetts, first saw a picture of Kleo, she immediately decided they needed to get her. Kleo was on the euthanasia list at a shelter in San Antonio, Texas, and had already been adopted and then returned once. Hanley was worried she wouldn't get adopted again in time — partially because of her unique-looking face.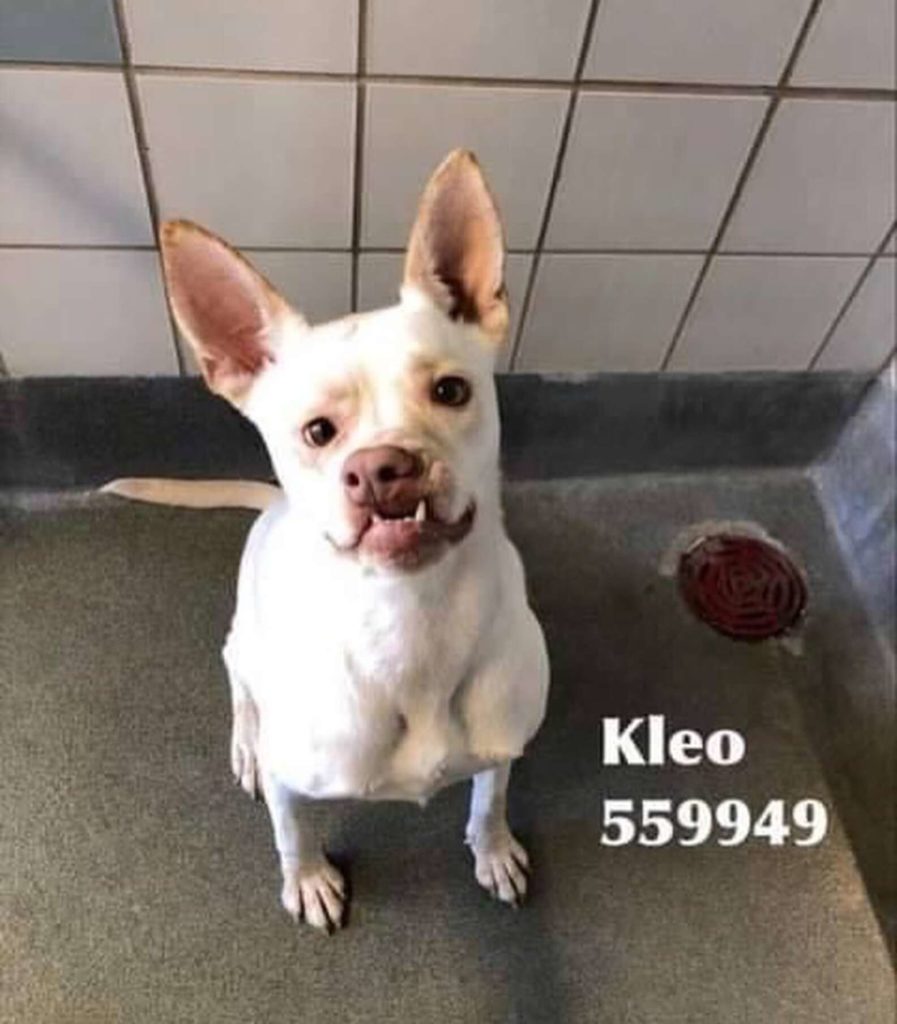 Kleo has a bit of a crooked face and an underbite, so she looks different from most dogs. Hanley could tell immediately that there was something special about her, and before long, Kleo was on her way to Massachusetts, and is now settled into her foster home in Boston.
Kleo adjusted incredibly quickly to her foster family and is now loving life. After everything she's already been through, change doesn't really faze her, and her foster mom is continuously amazed by what an incredible dog she is.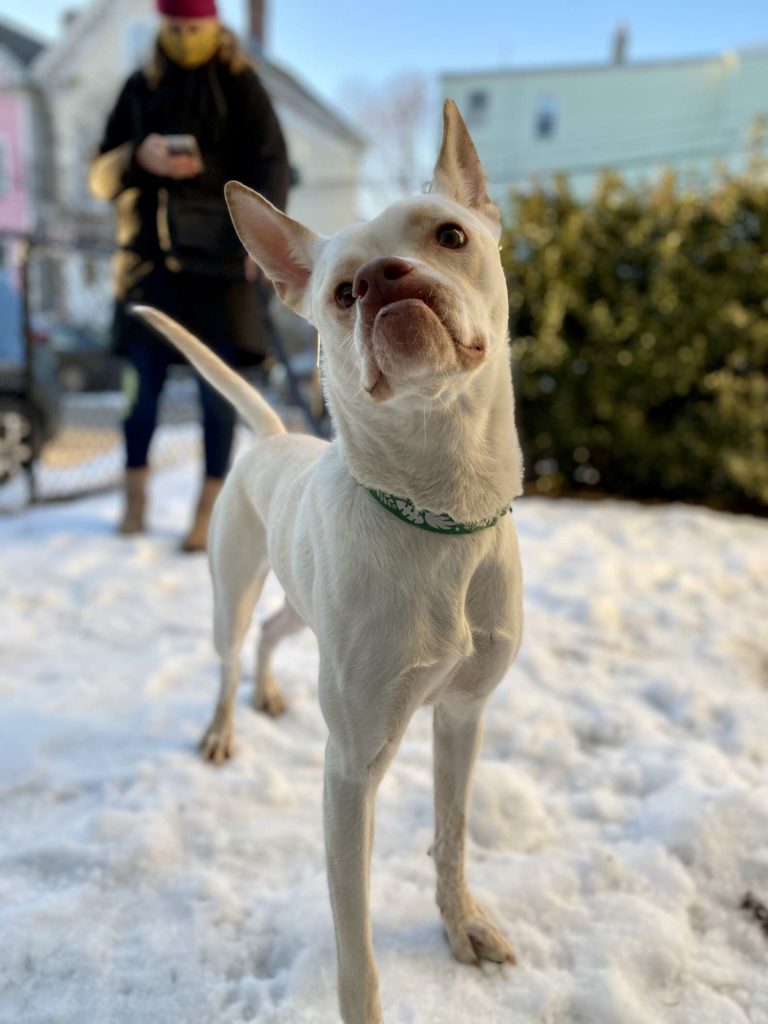 "Kleo makes the most out of every day," Brianne Miers, Kleo's foster mom, told The Dodo. "She truly has a zest for life — I joke that when I open up her crate door in the morning, it's like she's being shot out of a cannon. She's a ball of energy and loves to go, go, go. She's curious about all the new sights and smells around her, and so smart."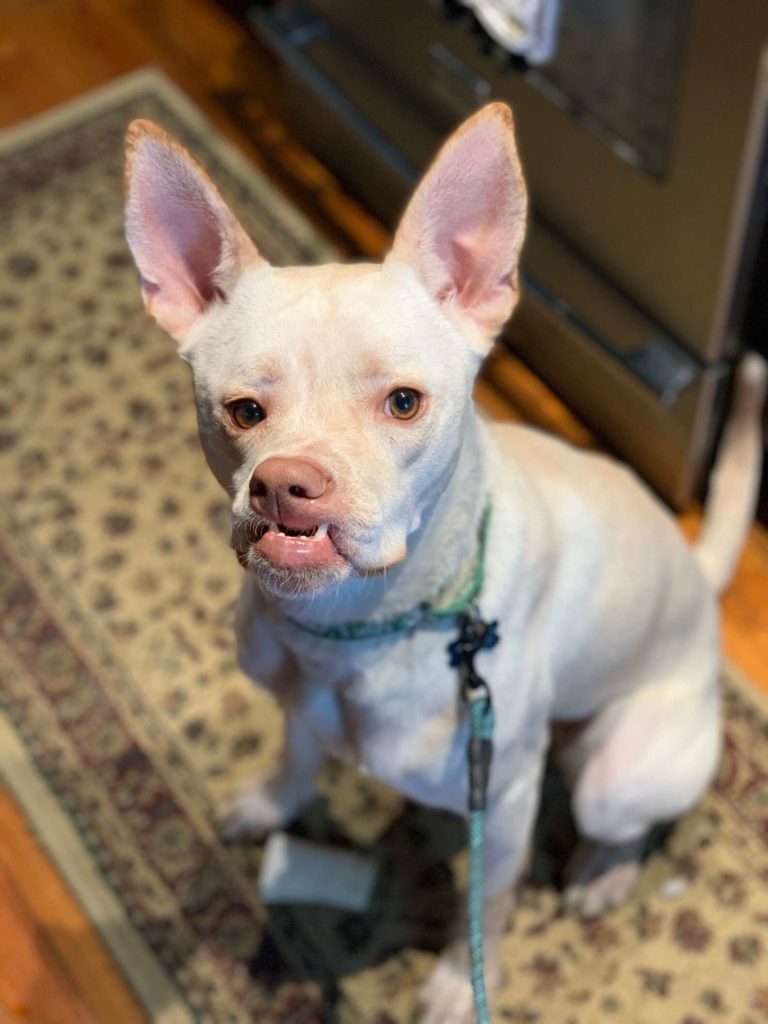 Miers has fostered quite a few dogs before, but none quite like Kleo. She's constantly impressed by how adaptable she is, and in terms of Kleo's facial differences, the enthusiastic pup barely seems to notice at all.
"She has a little snort when she gets excited, and due to her underbite, she can be a bit messy when drinking water or eating a crunchy treat," Miers said. "Otherwise, she's a normal happy, healthy dog! Luckily, she doesn't know that she's different from any other dog. I've seen folks give her a double take when we walk by, but she just keeps happily trotting along." 
CLICK NEXT PAGE BELOW TO CONTINUE READING …