Jen Boger was looking through profiles of shelter animals when she came across a photo of a scrappy old cat named Mason with a "tough guy" face. Boger, who volunteers as the cat intake coordinator for the Lost Dog and Cat Rescue Foundation in Northern Virginia, knew immediately that he had to join them. 
"He was described as having a rough exterior, but being very loving and sweet," Boger, who runs the blog Pokey Pot Pie, told The Dodo. "These tough old tomcats are my absolute favorites. While they are often battle-scarred and beaten up from fighting for survival on the streets, I find that most of them are very sweet cats."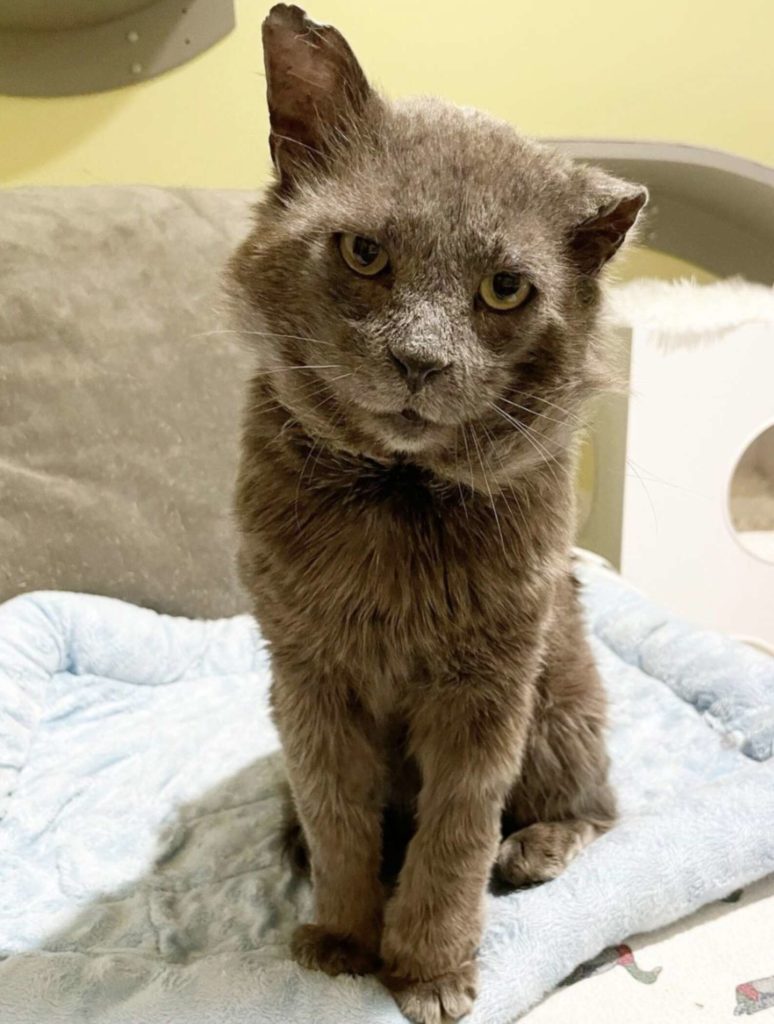 Boger knew if their rescue didn't step in, Mason might never be given the second chance he deserved. "Looking at Mason's photo and description, I knew he was the type of cat that would get passed over again and again by potential adopters and other rescues because he looked so scrappy, tough and sick," Boger said.
When Mason arrived at Boger's home, he was eager to put his tough-guy lifestyle behind him. The first few days, he hid from Boger when he heard her approaching but quickly gained the confidence to ask for what he wants more than anything — lots and lots of pets.
"Now, he either waits at the door for us or comes bounding over as soon as he hears us approach," Boger said. "He loves to be pet and will nudge your hand or arm if you stop for even a few seconds."
"He doesn't have a mean bone in his grizzled old body," Boger added. "Just lots and lots of love to give."
CLICK NEXT PAGE BELOW TO CONTINUE READING …