When Julia Morley first saw Lu-Seal at a shelter in Pittsburgh, the little Chihuahua could barely walk. Lu-Seal tipped the scales at 16 pounds — double the healthy weight for a dog her size.
But once Morley got her home, the now 9-year-old dog began to shrink. "I put her on a healthy diet and walked her as much as she could tolerate, and the pounds fell off," Morley told The Dodo. "Now she's a healthy weight and doing great."
Lu-Seal has been at a healthy weight for three years now and is more active than ever before.
But her weight loss was never more apparent than when her mom had a new fence installed around her yard.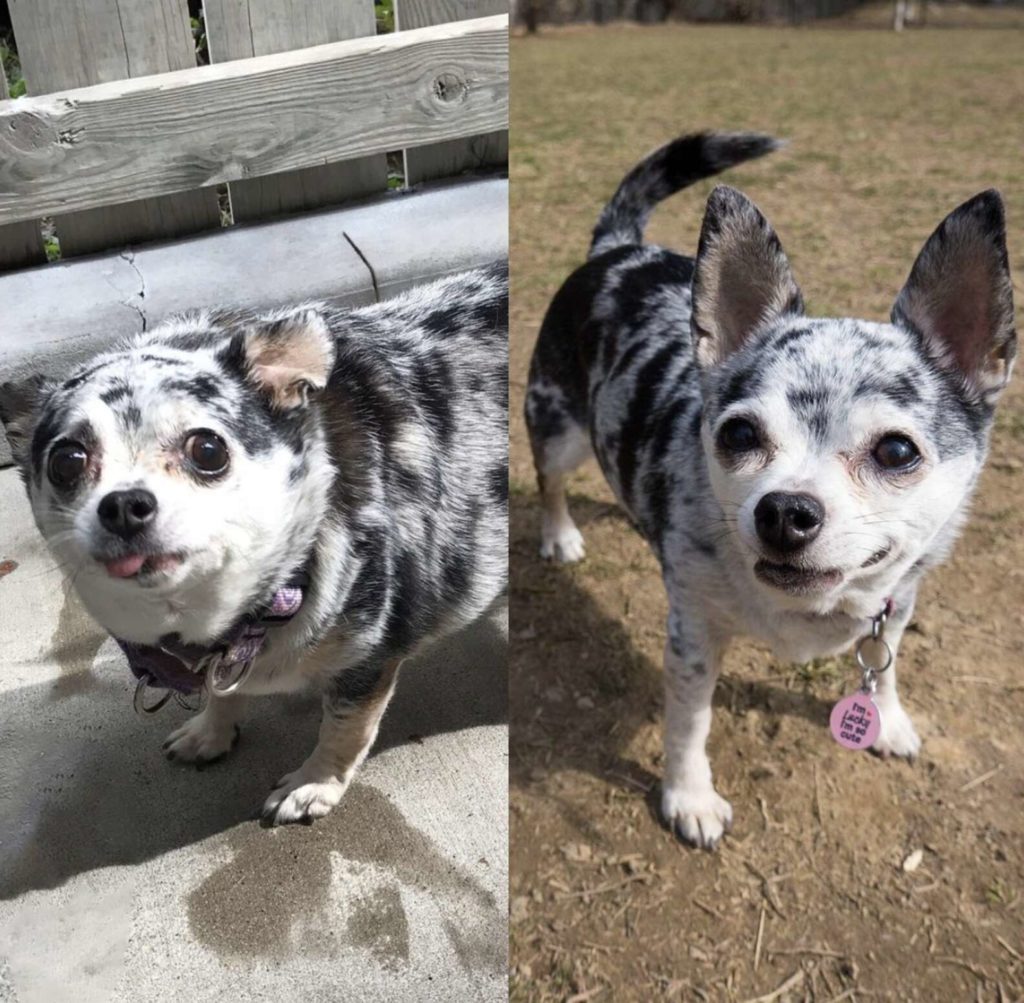 "It never occurred to me that she would fit through the bars of the fence when I picked it out, but it became clear as soon as it was installed that it was going to be a problem," Morley said.
Lu-Seal is constantly on the lookout for her neighbor, Eddie, who always gives out the best treats. And the new fence posed a small challenge when it came to Lu-Seal breaking out of her yard to chase him down.
CLICK NEXT PAGE BELOW TO CONTINUE READING …