Many frugal people have cabinets full of butter tubs, ice cream buckets, and sour cream containers. Why buy a container when your food comes in containers that you can reuse?
Take that idea up a notch with these amazing food container hacks. Going outside of just storing food, these simple ideas solve your problems with items you usually just throw away. Check them out to save yourself time and money!
1. Bottle lid to stylish toothbrush holder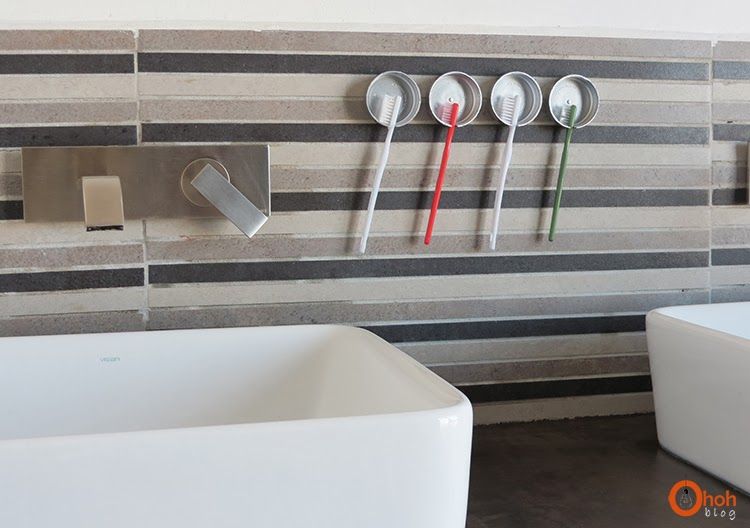 Armed with a utility knife, handful of plastic bottle lids, spray paint, and Velcro, Ama with Oh Oh Deco creates stylish toothbrush holders for the bathroom. Unlike toothbrush holders that clip over the head of your toothbrushes for storage in a cabinet or drawer, these holders keep your toothbrush within easy reach — and allow for the bristles to dry quickly.
2. Turn empty pickle jars into pantry store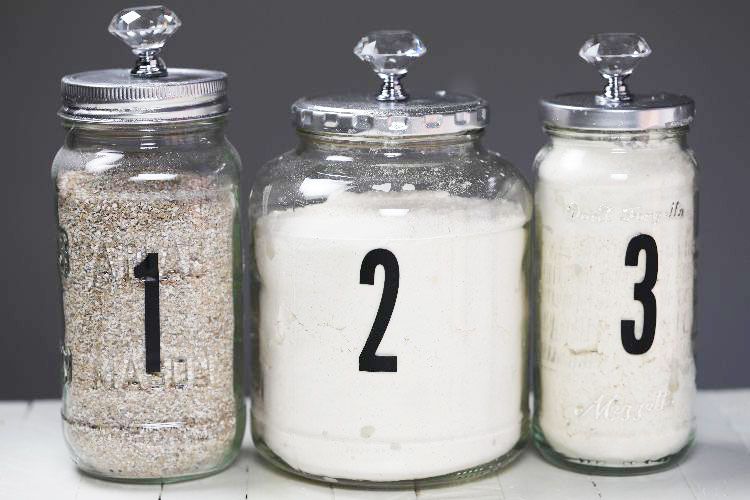 Add a decorative lid to an old pickle jar, and stick a label on it. You'll instantly have stylish, functional pantry jars that you can show off to guests.
3. Transform a plastic bottle into a bird house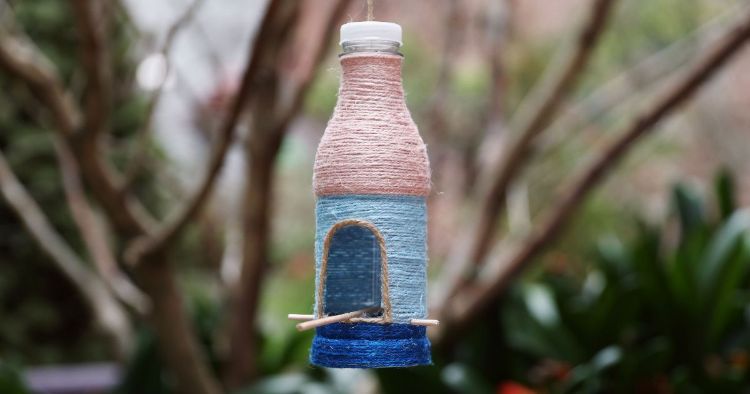 One of the best ways to maximize plastic bottle upcycling is to use your craft skills to celebrate the natural world. There's no better way to do that than to feed the local birds. A plastic bottle makes a simple bird house, but you can elevate it into gorgeous yard decor with yarn-wrapping techniques. The strategic placement of dowels gives the birds a perfect landing spot. Get the full tutorial here.
4. Turn mini mason jars into magnets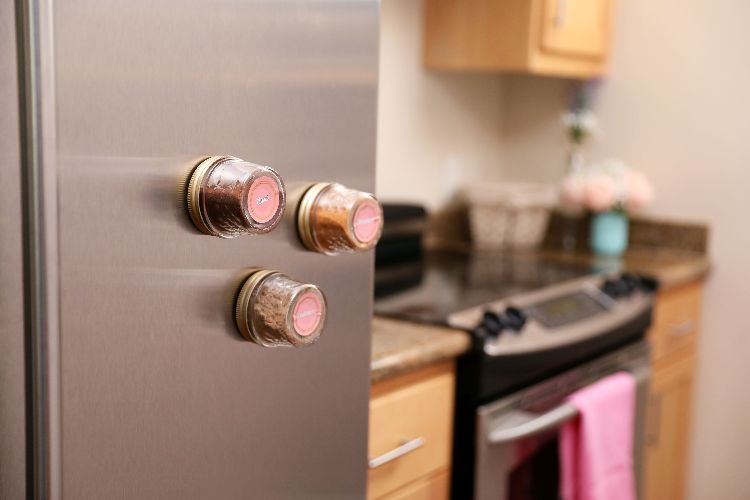 Why not make something look good and be functional at the same time? Turn mini mason jars into herbs & spice fridge magnets. Get the full tutorial here.
5. Transform a Tic Tac container to emergency sewing kit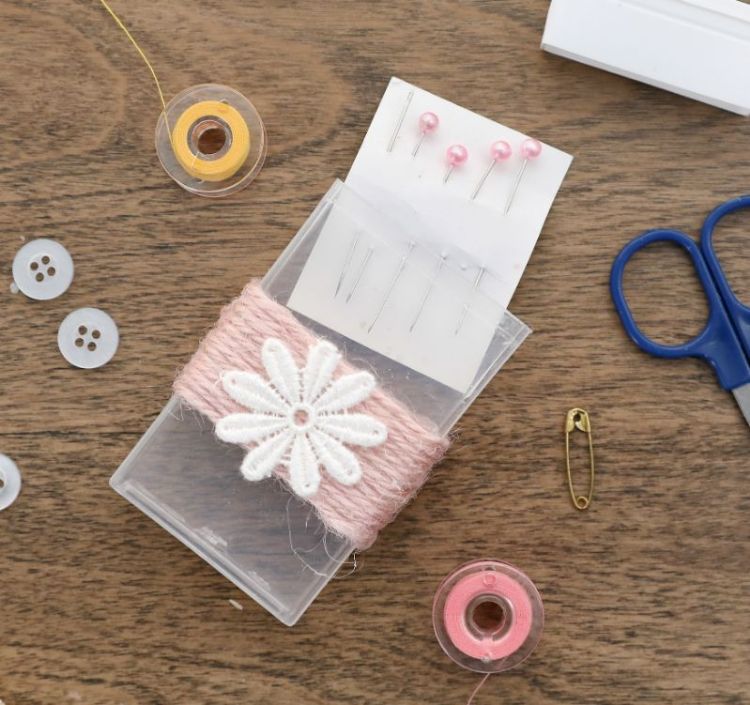 While sewing kits can always be purchased, there's no reason to spend hard earned money when a Tic Tac container is the ideal size and shape to work as an emergency sewing kit. Get the full tutorial here.
6. Turn wine bottle into glowly centerpiece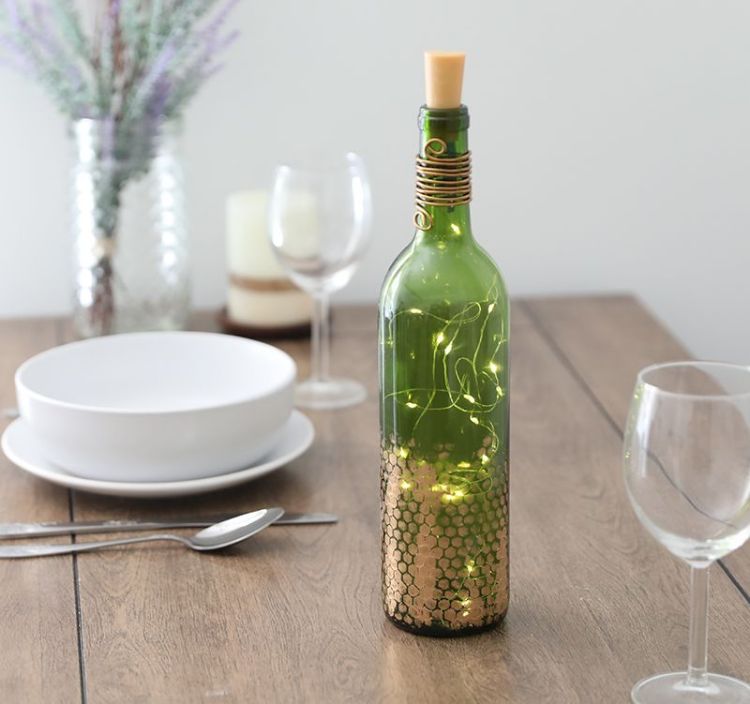 You likely have a wine bottle or two that are either halfway to being finished or sitting in your recycling currently. Reuse one ingeniously by transforming it into a pretty, glowy centerpiece for your table that will add an intimate warmth to your next dinner party. Get the full tutorial here.
7. Plastic lid to glassware protection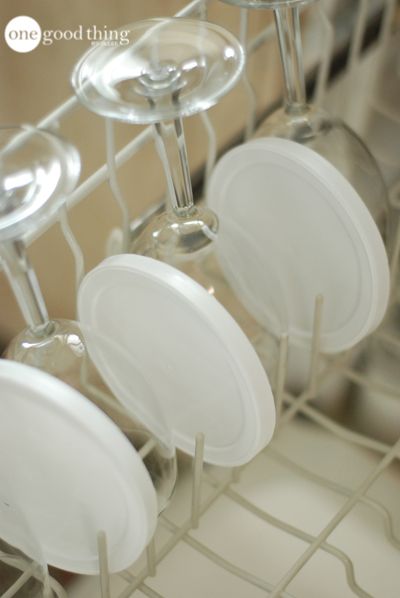 The plastic lids that come on a variety of containers are easy to hang onto. They take up very little space and come in a variety of sizes. Use them in between your glassware to protect it from cracks and breaks in the dishwasher, like the project above by One Good Thing by Jillee.
8. Turn tin cans into a craft caddy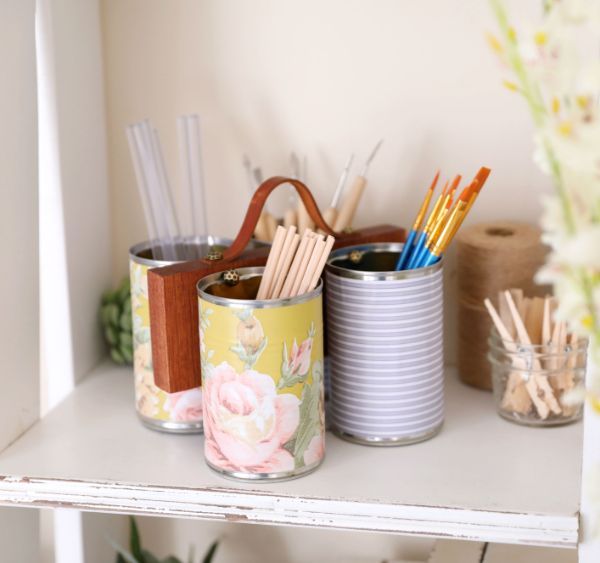 Cute and handy, this decorative craft caddy uses recycled tin cans to hold craft supplies. While this project is intended for adults, children can use the finished product to hold pens, pencils and markers. Simply place the caddy on a table or desk and grab the items needed from the cans. Get the full tutorial here.
9. Turn a yogurt cup into a cake stand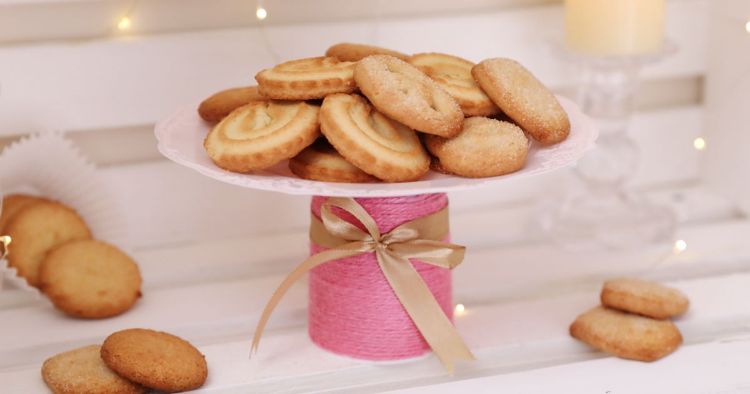 When the last spoonful of yogurt is gone, an empty Yoplait container wrapped in pink yarn makes a pretty base for a decorative plastic plate. For added style, tie a gold ribbon around the base. Get a closer look at how to create this look here.
10. Fancify plain drinkware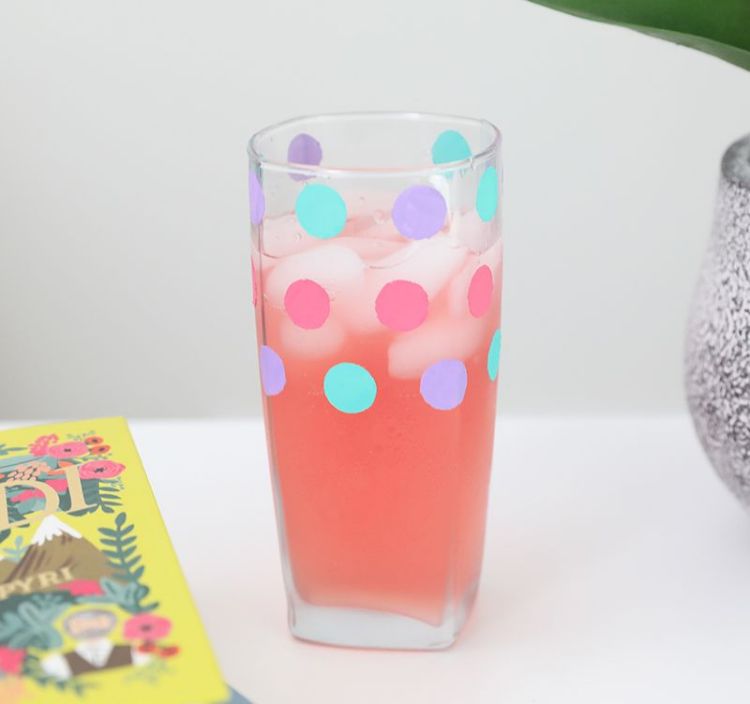 "I don't think there is ever a wrong time for polka dots," fashion designer Marc Jacobs once said. Polka dots seem to make clothing and home decor a little more fun and relaxed. If you're expecting company any time soon, consider creating polka dot painted drinking glasses. Serve guests beverages in the unique drinkware and get ready to discuss your fun DIY project. Get the full tutorial here.
11. Used glass jars to chic storage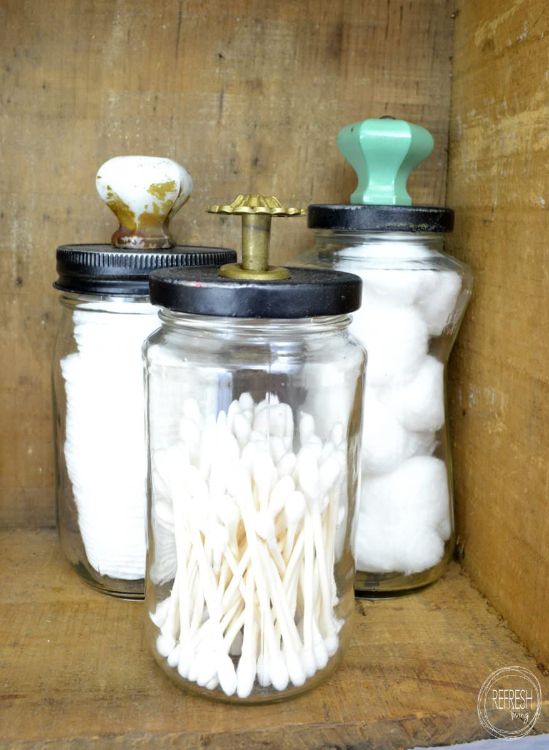 Jenny with Refresh Living loves to re-purpose items. She recently saved some glass jars from the recycling bin to create this creative storage solution. A coat of spray paint for the lid and the addition of a drawer pull transforms these jars into unrecognizable pieces.