Baseboards are often overlooked until they are so dusty they refuse to go unrecognized any longer. That small little lip catches a crazy amount of dirt and dust. Furniture, shoes and even toys scratch up against baseboards, leaving scuffs and dings. The overwhelming amount of footage to be cleaned in even a small room seems to go on forever when you are on your hands and knees scrubbing.
These five baseboard cleaning hacks help make this dreaded chore go by faster. You can even keep the dust from returning quite so quickly next time.
Brush the dust away
The easiest way to remove the dust and dirt from your baseboards is to start by sweeping it. If it's been a while between cleanings, you may need to give it a good wipe down afterwards. However, if you frequently dust your baseboards, you can often just brush them down and be done with it. You can use a broom, a hand-held broom, or even a stiff paintbrush to whisk away the dust. Make sure you give the floor a sweep afterwards.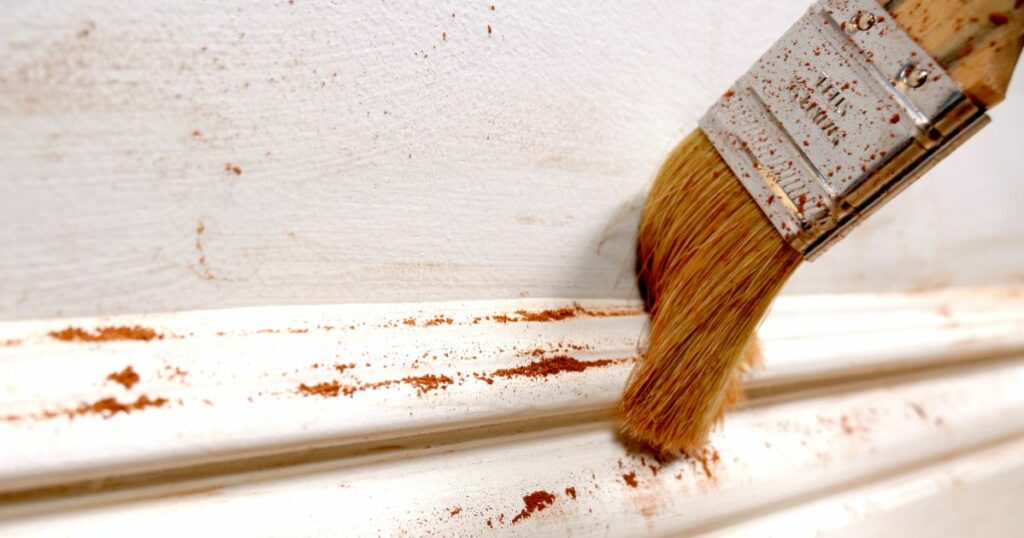 Erase scuffs with a Magic Eraser
After a good dusting, you can easily remove stains and scuffs without the use of any chemicals by grabbing a Mr. Clean Magic Eraser. Although you do have to get down and scoot along the baseboard for this chore, you'll be amazed at how fast this handy cleaning tool erases without scrubbing. If you've been kind to your baseboards, this will take no time at all!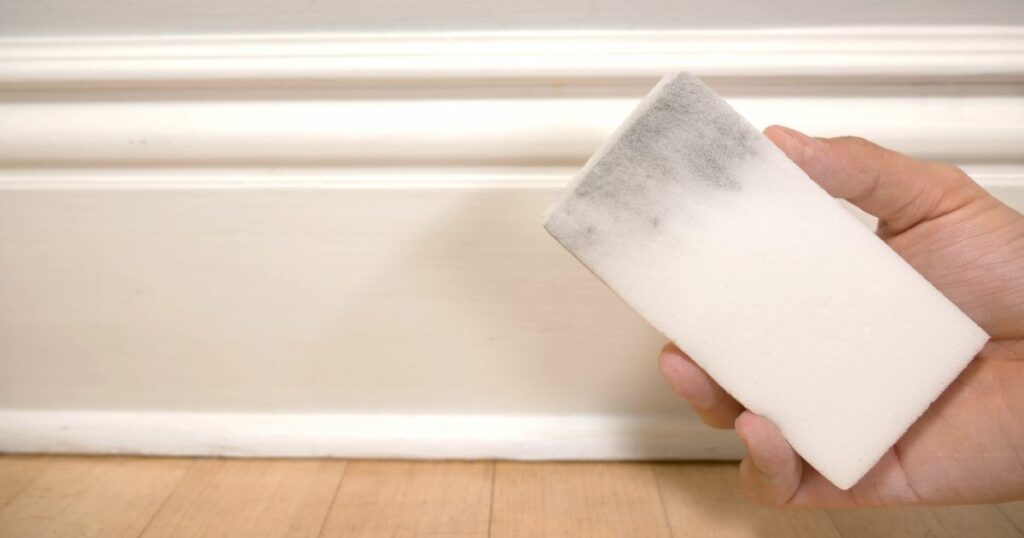 Use a degreaser in hard to clean areas
Kitchens and bathrooms create conditions that cause dust to stick to surfaces. Grease in the air and excess moisture can cause a grime layer to develop on baseboards. A commercial cleaner with degreasing properties can remove this grime quickly. Just spray on the baseboard and wait a few minutes. The grime and dust should wipe right off.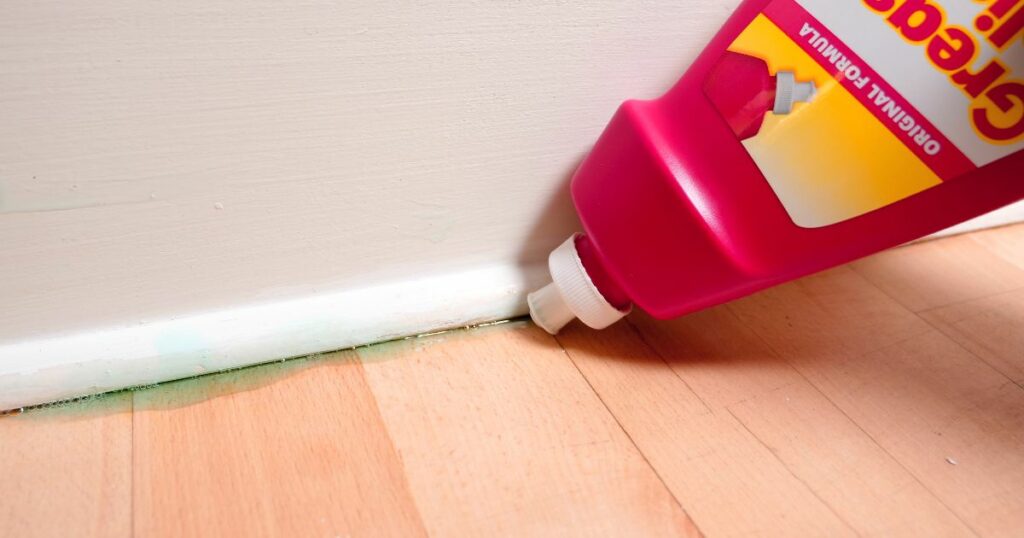 Use disposable baby wipes for quick baseboard cleaning
Disposable baby wipes save you from messy sprays or buckets filled with water. They are already pre-moistened with gentle cleaners, so all you need to do is grab a box of wipes and get to dusting the baseboards. The convenience can be fun to children, so why not get the little ones in your life to help out? They will love helping clean in this "crazy" way! This cleaning hack makes a weekly wipe down a quick and easy chore.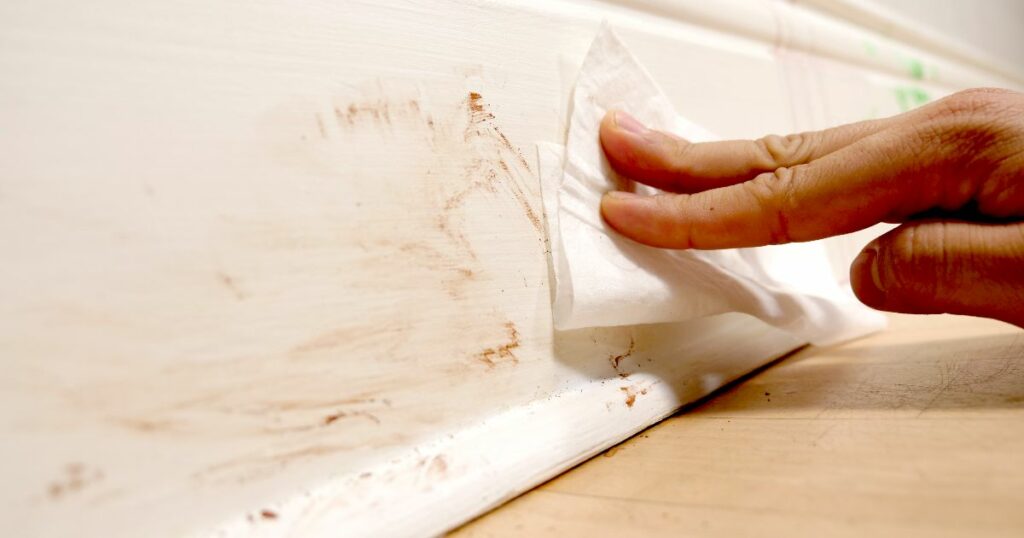 Repel hair and dust with a dryer sheet
Clean baseboards never seem to stay clean long. You can extend their beautiful dust-free status by giving them a dusting or an after-cleaning rubdown with a dryer sheet. It reduces static and provides a light coating to prevent dust and hair from landing on the baseboards.You'll find that you can go much longer between cleanings with this handy baseboard tip!