Is there anything more frustrating than those pesky stains and streaks that find their way into your home and never seem to want to leave? Where stubborn stains are concerned, there's no better solution than white vinegar. Mixed with just the right amount of water, baking soda and essential oil, white vinegar becomes the miracle cleaning product you've been searching for.Far less acidic than generic vinegar, white vinegar is soft on clothing but tough on those hard to beat problem areas that show up on coffee pots, ovens, windows and more. Gentle as a fabric softener and equally effective at cleaning toilets, white vinegar is a multifaceted ingredient that can be mixed into a miracle stain remover in just a few short minutes.
Clean toilet with white vinegar
The toilet is never anyone's first choice when it comes to picking household cleaning duties. Unpleasant to face and usually involving an array of harsh chemical products to be handled, it's an all-around unappealing endeavor. When you're looking for a way to make this chore more tolerable, simply swap out your goose-neck bottles for a white vinegar solution. This gentle, easy to use liquid is easily applied to toilet bowl interiors with paper towels and leaves them looking like new without any scrubbing!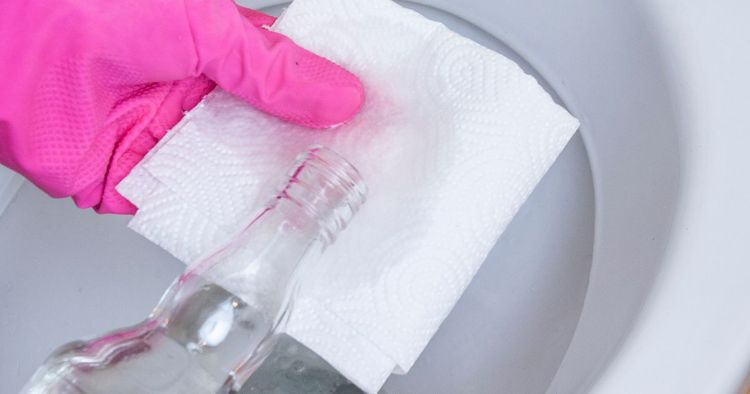 DIY fabric softener with white vinegar
Gone are the days of purchasing high-end fabric softeners to keep your clothes and linens feeling comfortable. Add a touch of white vinegar to a water and baking soda mix for an incredible solution that leaves your laundry smooth to the touch.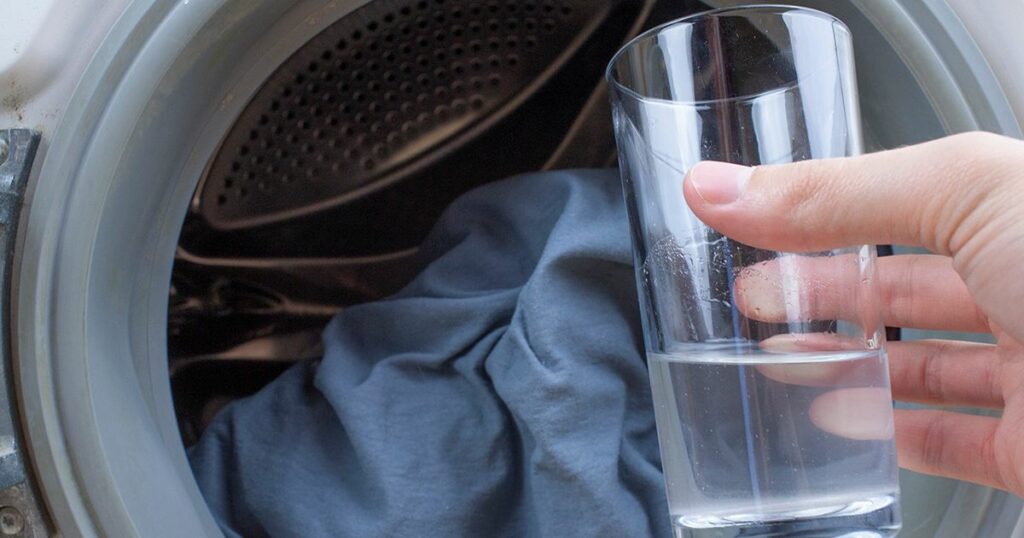 With nothing more than a cup of warm water, some white vinegar and a drop of essential oil, you have the power to transform your rough fabrics into something silky soft — ¼ cup of this magical mixture is all it takes to bring homemade fabric softener to an entirely new level of incredible.
Dusting spray with white vinegar
What if you no longer had to wage a cleaning war against those dust bunnies that seem to creep onto shelves and sleek surfaces? Instead of trying all of those expensive dusting products, it's time to give a white vinegar mixture a shot! Combined with water, olive oil and essential oil, you'll leave dust far behind with a single spray and swipe.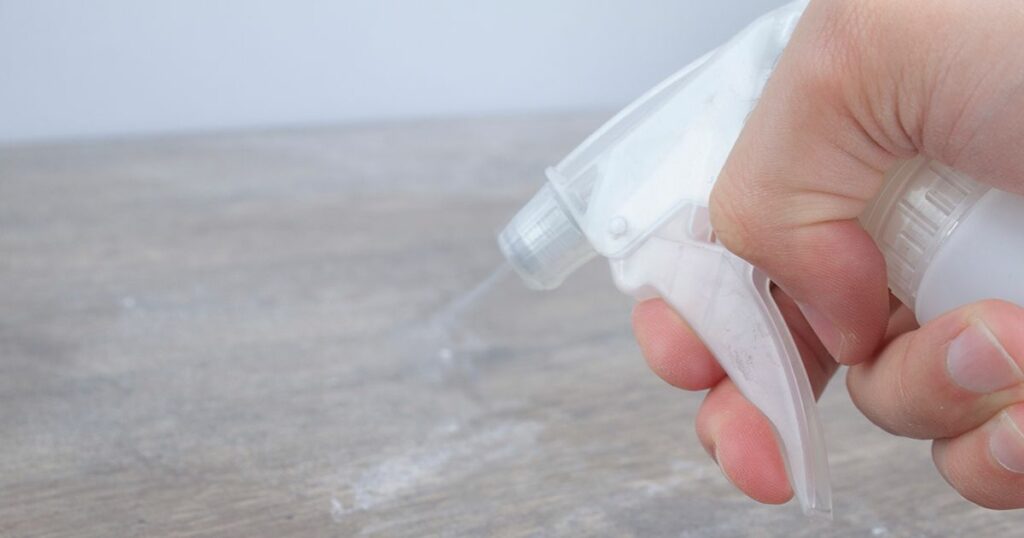 Learn how to take your dusting to daring new levels of efficiency. A quick mixture of white vinegar, water and olive oil has the power to leave a streak-free shine on any of your most delicate home surfaces. Cleaning the counters you love has never been this simple.
Carpet stain remover with white vinegar
Even the most cautious of homeowners finds that when the peanut butter sandwich falls in life, it's always peanut butter side down. Your carpets are meant to cushion, but more often than not, they are at the receiving end of spills and messes. Instead of hiring professional cleaners, why not give a simple white vinegar solution a try? When combined with baking soda, it's a powerful remedy to those clumsy moments — and it keeps your carpets pristine.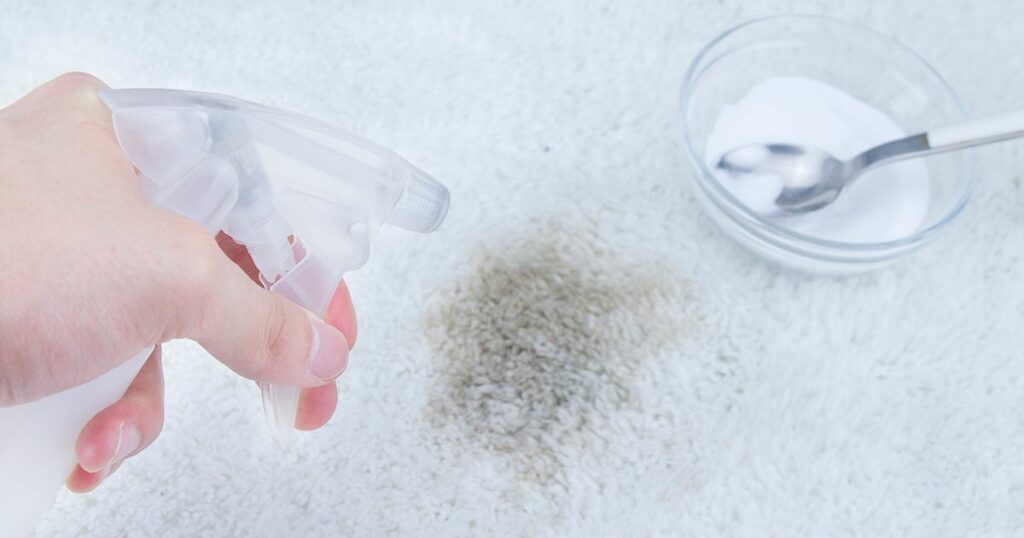 There's a simple solution to getting rid of a stain that has the power to ruin that beautiful beige rug you adore. Instead of letting spills work you into a frenzy, learn this incredible trick for making and using a DIY white vinegar mix. When used in combination with baking soda, it becomes an unstoppable force at removing the toughest stains from all types of carpeting.
Clean windows
While a white vinegar solution is tough on stains, it's equally as effective when it comes to removing dirt and grime from windows. Gentle but strong, it doesn't take much to see a major difference. A few sprays gets you started, and your windows are left with an unmistakable and streak-free shine. It's time to let the light shine in!
Clean the kettle
You start your best days with a hot cup of coffee, but nothing is worse than reaching for the kettle only to realize you can barely see the fresh drink you just brewed. Coffee stains are extra tough to get rid of and often require diligent and frequent scrubbing and cleaning to fully remove. A white vinegar solution will take care of coffee stains with ease. A spray is all it takes to keep your coffee pot looking new. Let a white vinegar solution do the work so you can go back to enjoying a clean, fresh and caffeinated morning.
Oven cleaner with white vinegar
It's never a fun surprise to open your oven only to find the mess of many meals before lingers in the interior. The problem is most clearly visible on the interior window, letting everyone know its time for a deep-clean. Instead of spending painful hours scrubbing by hand, give a simple white vinegar, water and baking soda mix a try. This DIY concoction is easy to apply and stays overnight for fast and simple removal in the morning.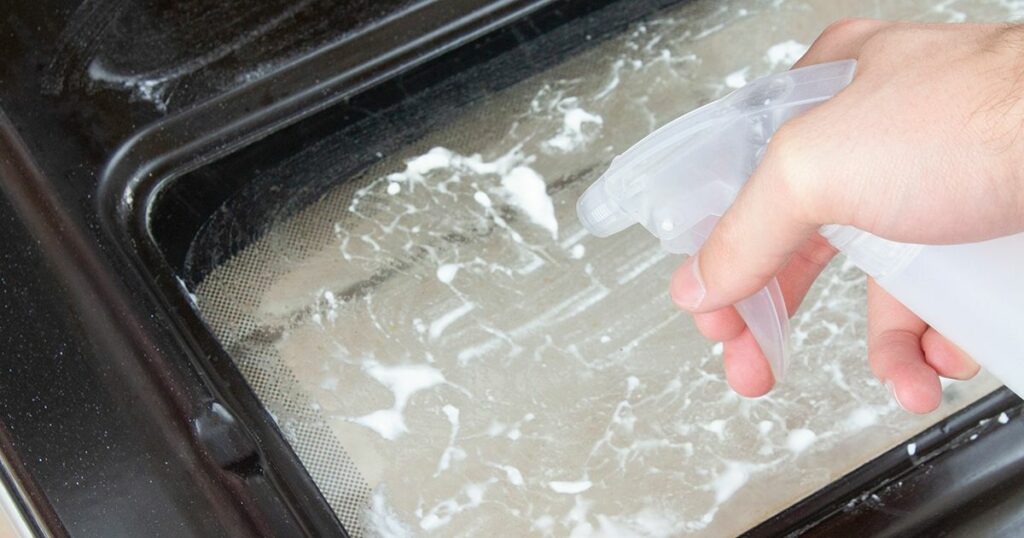 It's time to leave the days of frustrating oven cleaning and scrubbing behind. Learn the secret to making your own white vinegar, water and baking powder solution that works wonders. Apply the solution to problem surfaces to take this normally dirty process from disgusting to completely done in a day.