The streets were empty during a recent snowstorm in Romania.
But, while most people were staying warm at home, one little boy and his dog decided to go for a "walk."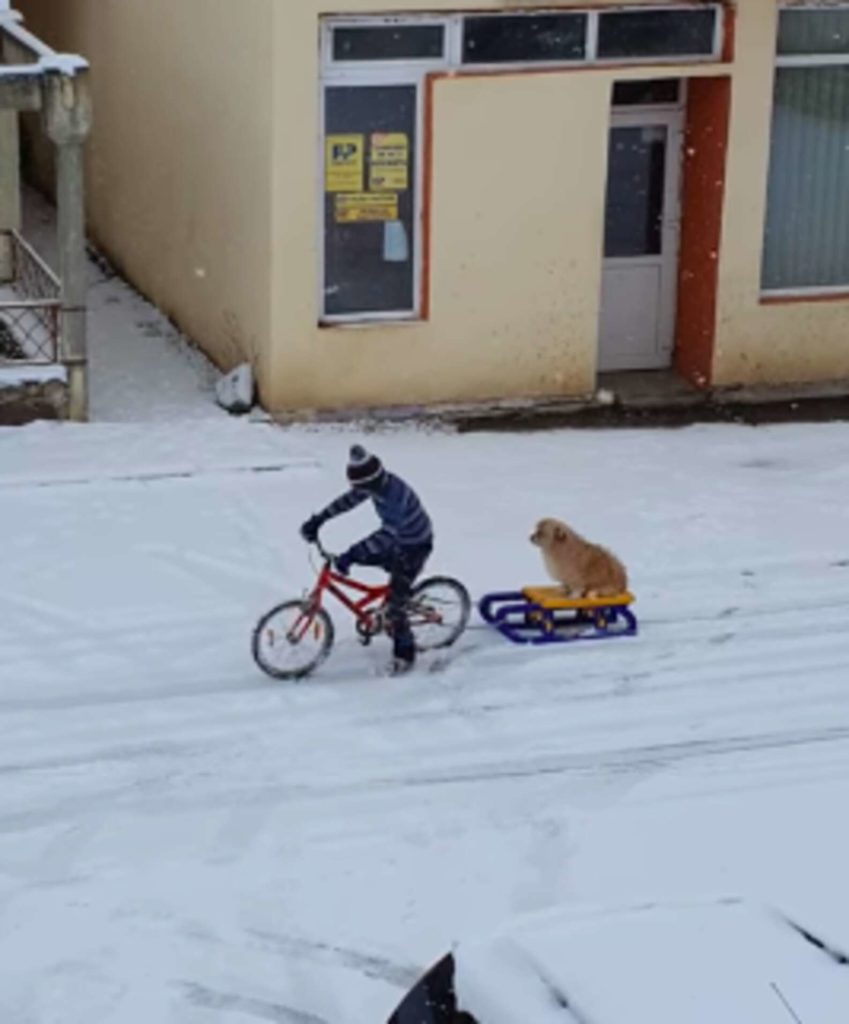 To make the most of the snow, 12-year-old Andrei attached a sled to his bicycle and his dog Pufi hopped on. True to Pufi's name, the dog's fluffy coat protects him from inclement weather, but the little pup seemed grateful to play with his human and not have to get his paws wet.
As Andrei started to cycle home, Pufi was a very good boy, balancing on the sled like a pro.
A video of the sweet scene, posted on Facebook, quickly went viral, and a local community group decided to find the little boy and give him a special gift.
CERT Transilvania bought Andrei and Pufi a brand-new bike to help with their "dog sledding," and both were thrilled.
CLICK NEXT PAGE BELOW TO CONTINUE READING …