Ava is an incredibly sweet and caring dog, and one of her favorite things in life has always been toys.
"Any time anything happens, her answer is to bring over a toy," Talia Henze, Ava's mom, told The Dodo. "And I mean any time. If anyone laughs, if she sees anyone sad, she gets up and brings over a toy."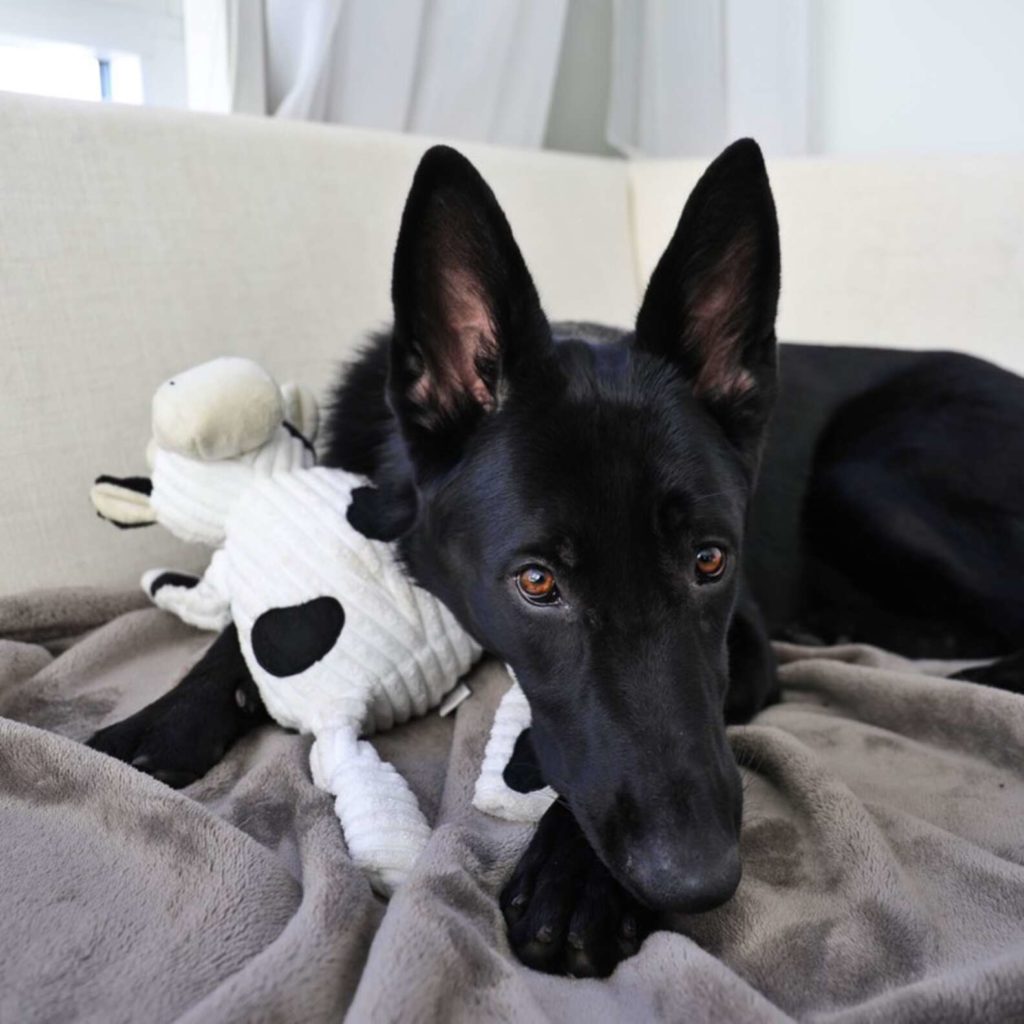 One day, Ava was watching her mom snack on some blueberries. She looked so curious that Henze decided to give her one. She thought Ava would enjoy having a little treat, but instead, for some reason, she decided to treat the blueberry exactly like one of her toys.
"She's been trained to only eat her treats and long-lasting chew stuff on her elevated bed or in her crate, so she naturally just brings new toys, treats, etc. to those places," Henze said. "So it didn't surprise me that she brought the berry to it. But she just never ate it." 
Instead, Ava gently carried the blueberry around, caring for it tenderly. She showed absolutely no interest in having it as a snack. Her mom thought maybe she just didn't understand what it was and tried to show her, but it was no use. The blueberry had become Ava's friend, and that was that.
"She kind of just carried it around to her different places for a while and snuggled it," Henze said. "When she eventually got bored and left it in her crate, I tried showing her [how] to eat it by breaking it open … She wanted nothing to do with it when it was broken." 
CLICK NEXT PAGE BELOW TO CONTINUE READING …