Last Friday, we invited some friends for a game night. I knew it was the perfect time to try this Berry Cobbler. Not only is it easy, but I was able to get some very honest feedback on the recipe – I'm glad my friends don't mind being guinea pigs for the sake of my blog!
I made this cake in the blink of an eye. It made my whole house smell great. We had dinner and finally served the cake with ice cream and it was a success! Everyone enjoyed eating it! It is safe to say that this recipe is a success.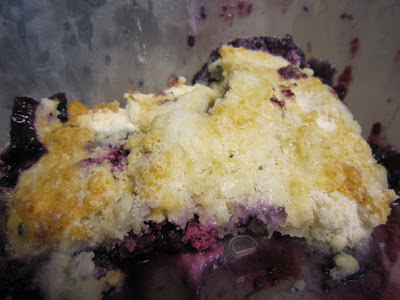 Ingredients
Two 12-ounce bags of frozen berry/peach mix
1 box of white cake mix
Approximately 1 can of 7-up diet or other clear soda
(you may need more than 1 can of soda to avoid dry spots)
Instructions
Place the frozen fruit on a 9×13 baking tray. Add the dry cake mix on top. Slowly pour the soda over the pastry mixture. DO NOT stir the pastry mix and soda – this will give you a "crust". If you stir both, you will have a cake as a topping.
Bake 350 for 45-50 minutes or more until the berries are cooked.